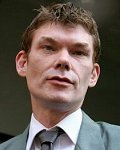 Gary McKinnon, better known in press circles as the "UFO Hacker," told Wired News in a phone interview exactly what he found when he hacked his way into U.S. NASA and military computers in search of UFO proof.
According to the interview, he claims he found all the proof he'll ever need that governments not only know that UFOs exist, but are using the technology to their own advantage.
He claims he saw unaltered photos of high-resolution satellite images containing images of UFOs that had been airbrushed out before they were released to the public. He also claims governments have suppressed the use of anti-gravity devices, free energy or "zero-point energy" and other "UFO related technologies."
Of course, it's possible that all this disclosure about UFO proof is just a rouze for his defense. But you gotta admit, it's interesting. Read the interview and decide for yourself.
Comments (5)